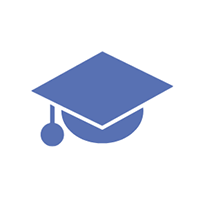 Elisabeth B.
Private tutor in North Stamford, CT
Education
Double Major in French and Cello performance from Vanderbilt University. Overall GPA 3.809; French GPA 3.893
Experience
I have been studying French for 11 years and I completed the major in French language & literature at Vanderbilt University. I spent six months in Aix-en-Provence as part of the Vanderbilt-in-France program, where I took classes on French art, literature, culture and language with native French professors. During my time at Vanderbilt I took a total of 13 classes at the advanced level, including French Feminist thought, Advanced Conversation, Advanced Grammar, Literature of the Provence Region, Medieval Literature, Contemporary Francophone Press, and Art & Literature of the 19th and 20th centuries. My senior year at Vanderbilt, I was the first place winner in the French essay category of the annual Vanderbilt French and Italian Writing Competition, and I received a merit award from the French government. In high school I received many outstanding achievement awards in French, including the most outstanding senior in French award and a scholarship from the Alliance Française. I was a co-president of the National French Honor Society, I was nationally ranked in the National French Contest, and I scored a 5 on the AP French Language & Culture exam. This summer I have been tutoring middle and high school students in French. I also tutored a 12-year-old French student in English during my time in Aix, and I was a volunteer cello teacher at a music school for students in need.
Availability
Any day at any time
Can Meet
Up to 15 minutes away for no additional charge
Hobbies
I absolutely love helping and working with others, and I very much enjoy tutoring. I am an extremely organized person and I work with each student to determine what he or she would like to work most on. I prepare lesson plans for each session and assign homework so that the student feels as comfortable as possible with the material covered. I am passionate about French, and I love helping others in their study of the language! I am a serious musician and have been playing the cello for 14 years. I have participated in summer festivals throughout the US and I traveled to China as part of a 10-day orchestra tour. I studied at the Darius Milhaud Conservatory of Music and Dance in Aix, and I have performed in such venues as Carnegie Hall and Alice Tully Hall at Lincoln Center. I was part of a music pre-college program in high school, and I have extensive performance experience in solo, chamber and orchestral settings. French and music are my two passions, and I hope to pursue a career that will allow me to combine them,
Show More
Inquire About This Tutor
Thanks!
Most tutors respond within 48 hours.
Feel free to contact other tutors while you wait.